1. Dangay Suites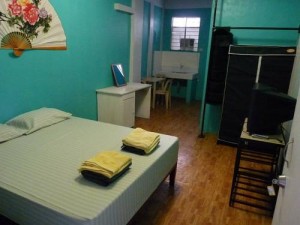 The ambiance of Dangay Suites Apartment is reflected in every guestroom. kitchenette, non smoking rooms, desk, shower, satellite/cable TV are just some of the facilities at your disposal. Besides, the hotel's host of recreational offerings ensures you have plenty to do during your stay. Superb facilities and an excellent location make the Dangay Suites Apartment the perfect base from which to enjoy your stay in Manila. Room rate starts at 946.00 pesos.
Address: 99-A Dangay St. Project 7, Quezon City, Metro Manila Area, Philippines
Contact Numbers: +63 2 577-4224; +63 917 553-8558
Email Address: dangaysuites@gmail.com


2. Hotel Sogo Banawe Avenue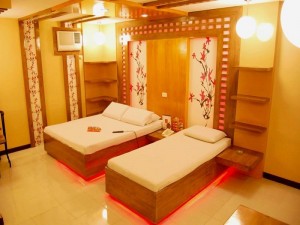 The most popular lodging chain in the Philippines with hotels found along several major thoroughfares and transport hubs around the country. On the way to, or right at your destination, there is bound to be a Hotel Sogo that offers you comfort, cleanliness, privacy, parking and security at affordable room rates!
Room rates:
Starts at 973.00 pesos only.
Address:
Banawe Ave, Quezon City
Contact Numbers:
(02) 749 5707


3.Hotel Sogo Aurora Blvd Cubao
The ambiance of Hotel Sogo Aurora Blvd – Cubao is reflected in every guestroom. television, satellite/cable TV, internet access – wireless (complimentary), internet access – wireless, shower are just some of the facilities at your disposal. The hotel's recreational facilities, which include massage are designed for escape and relaxation. Hotel Sogo Aurora Blvd – Cubao is an ideal place of stay for travelers seeking charm, comfort and convenience in Manila. 1,026.00 pesos is the starting cost of the rooms in the hotel.
Address and Contact informations:
Address: 898 Aurora Blvd., Quezon City, Manila, Philippines
Contact Numbers: (02) 913 1488

4. Stonehouse Bed & Breakfast Hotel
Fitted with comfortable furnishings, each space at their bed and breakfast bears amenities that are essential for rest. These include air-conditioning, cable TV, phone, and wireless Internet access. You can also relax on their roof deck garden as you sip coffee or enjoy your breakfast. Relax even more as you enjoy all these amenities in a very low price. Lowest room rate is only 1,065.00 pesos.
Address: 1315 E. Rodriguez Avenue Brgy. Kristong Hari Quezon City, Philippines
Contact Numbers: +6327247551; +6327214672; +6327247549
Email Address: stonehouse_apt@yahoo.com
5. Hotel Sogo Quezon Avenue
All guestrooms feature a variety of comforts such as in room safe, desk, inhouse movies, bathtub, satellite/cable TV to please even the most discerning guest. Besides, the hotel's host of recreational offerings ensures you have plenty to do during your stay. Hotel Sogo Quezon Avenue is an ideal place of stay for travelers seeking charm, comfort and convenience in Manila. Lowest room rate is 1,090.00 pesos.
Address: D&E Bldg.Quezon Ave. corner Roces Ave., Quezon City
Contact Numbers: 367-7646; 376-6157; 410-3862


6. Gran Prix Hotel Quezon City
Here, it's like you've found a cozy and affordable home at the heart of bustling Cubao, minutes away from Araneta Center. And with the central location that features myriad transportation possibilities, you can easily go to the places you want to be to shop, dine, or attend to business. Boasting great comfort and superior convenience, Gran Prix Hotel Quezon City is truly an ideal stopover in one of Metro Manila's most thriving cities. Lowest room rate is only 1,185.00 pesos.
Address: 2nd Flr. Victory Liner Inc. Terminal EDSA, Cubao Quezon City, Philippines
Contact Numbers: +63 (2) 413 2984, 411 6241, 09322216206
Email Address: gpsalesandmarketing@gmail.com
7. Great Eastern Hotel
The latest modern landmark of Quezon City, Metro Manila-centrally located and classically styled, elegantly scaled and vibrantly urban, the Great Eastern Hotel provides a home away from home with world class amenities in the business, shopping, and government centers of the capital of the Philippines. Room rates start at 1,221.00 pesos only!
Address: 1403 Quezon Avenue, Quezon City, Philippines
Contact Numbers: +63 2 3718282


8. Robbinsdale Residences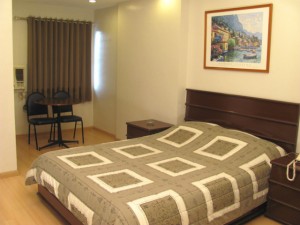 The hotel offers 75 distinctive rooms and suites to suit your individual needs. It ranges from their comfortable Standard Room, Deluxe Room to the spacious Two Bedroom Suites. All rooms are fully air-conditioned. Each suite has telephone, color cable TV, washroom with hot/cold shower and a bar sized refrigerator. 24hr security and 24hr Generator back up power. Free Wi-Fi at restaurant. 1,222.00 pesos is the start up cost of the rooms.
Address: #14 G. Araneta Ave. (corner Palanza St.) Quezon City, Metro Manila, 1100 Philippines!
Contact Numbers: (632) 716-1262 / 716-2581
Email Address: robbinsdale.hotel@yahoo.com; rdhhotel@yahoo.com.ph


9. The New Camelot Hotel Quezon City
New Camelot Hotel has 127 guest rooms where they provide the following special amenities and services: Air-conditioning, cable TV, hot and cold water supply. You can also indulge in refreshing drinks from your own mini-bar while waiting for your own meals to be delivered to your doorstep. Room rates start at 1,364.00 pesos only.
Address: #35 Mother Ignacia Street, Diliman, Quezon City Philippines
Contact Numbers: +632 373 2101 to 10, +632 372 4524
Email Address:


10. Broadway Court Apartelle 4th Street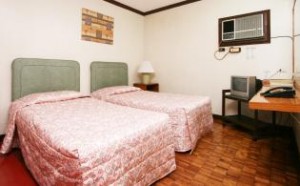 All guest accommodations feature thoughtful amenities to ensure an unparalleled sense of comfort. The hotel offers wonderful recreational facilities such as massage, tennis courts, garden to make your stay truly unforgettable. Broadway Court Apartelle 4th Street is a smart choice for travelers to Manila, offering a relaxed and hassle-free stay every time. 1,432.00 pesos is the start up price of the room in the Broadway Court Apartelle.
Address: No. 96 – 4th Street, New Manila, Quezon City, Manila, Philippines
Contact Numbers: (02) 726 2931