"The City of Friendship"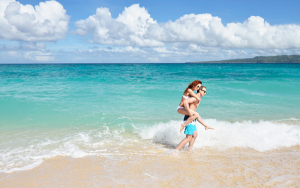 Tagbilaran city is the principal gateway to Bohol. The city is also considered by the Institute for Solidarity in Asia as one of the eigth Philippine Dream Cities, along with Samal, San Fernando, La Union, Cebu City, Iloilo City, Marikina, Naga, Calbayog City and Surigao City. It was also recognized as one of the "20 Most Competitive Cities in the Philippines" and "Pinoy Cities on the Rise" in 2005 and 2007 by the Asian Institute of Management (AIM) Policy Center.
History
Hundred years before the Spaniards came to the Philippines, the settlement of which eventually became Tagbilaran City was already made a trading with China and Malaysia.
The Spaniards arrived and the settlement came in contact with Spanish conquistador Miguel Lopez de Legazpi. The native chieftain Datu Sikatuna pledge peace and cooperation with them through blood compact.
Tagbilaran was establish as a town on February 9, 1742 as San Jose de Tagbilaran by General Don Francisco Antonio Calderon de la Barca, Governor of the Visayas, who separated it from the town of Baclayon. The town was dedicated to St. Joseph the Worker. Since then, it was part of the province of Bohol until it became a chartered city on July 1, 1966 by Republic Act No. 4660.
Population/ Language/ Area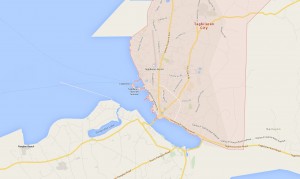 Tagbilaran City is a 2nd class component city in the island of Bohol, Philippines as serves as its capital. It lies on the southwestern part of the province and has a total land area of 32.7 square kilometers with about 13 kilometers of coastline, inhabited by 96,792 population (2010 census). The city is on the south of Cortes, southwest of Corella west of the town of Baclayon and is about 630 kilometer southeast of Manila and 72 kilometers south of Cebu City.
Products and Services
Agriculture is the main industry in the province. Products mostly-generated are rice, coconut and corn.
Fishing can be found in the northern towns, particularly those beside the Camotes Sea. Among the minerals the province produces are manganese, iron and tin.
Bohol's handicrafts are famous throughout the country. These include baskets, items woven with saguran fibers, abaca mats and slippers, the buntal hats of Talibon, and shellcraft. These crafts are sold in souvenir-shops all over the country.
Business Opportunity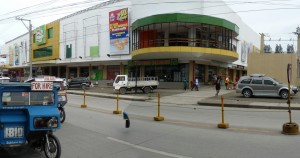 The City of Tagbilaran has that relative advantage as Bohol's main business capital and center of governance, education and transportation. It is on this climate that commerce and trade is very promising in the city, and business activities thrive in port towns (e.g. Ubay, Tubigon, Talibon, Jagna) known to be growth centers of the province.
Many residents of Tagbilaran City are considerably moneyed, but when it comes to business development, they become investment-shy. It is observable that dollar earners and entrepreneurs would rather save and bank their money rather than invest them for business endeavor. In the light of this situation, the inflow of investments from foreign investors are steadily pouring in to finance business ventures especially in the area of tourism.
The two local food delicacies, "Peanut Kisses" and "Edelweiss torta", were started and promoted by the Alvarez family.
For a city its size, Tagbilaran has more than 20 banking institutions serving its populace as well as the entire province. This is due to the "thriftiness" of Bol-anons and remittances received from locals working abroad who hail from the city and other towns in Bohol. The average household income is P 141,028.00/annum in 12,876 households.
Tourist Spots
The city is a start-off point to Bohol province's attractions: the Chocolate Hills, Tarsier, white sandy beaches, dive spots, heritage sites and old stone churches. Home to several hotels, resorts, and restaurants, the city has recently become a venue for national conventions and gatherings.
These are the tourist spots in Bohol that you can visit:
Blood Compact Marker
Baclayon Church & Museum (optional P 50 / person)
Tarsier Conservation Area
River Cruise with Lunch
Bamboo Hanging Bridge
Bilar Man Made Forest
Bohol Habitat (formally Simply Butterflies)
Chocolate Hills Complex Viewing Deck
Aproniana Souvenir Shop
Dauis Church (view damage) + Cafe Lawis
If you want a Bohol Package Tour then make a reservation so that you can be able to successfully visit these great places.
Now if you're looking for a place to stay you can check the some of this Luxurious Hotel in Bohol or if you have a limited budget you can visit Tagbilaran City Affordable Hotel