History
Tacloban was first known as Kankabatok, an allusion to the first inhabitants of the place – Kabatok. They established their dwelling in the vicinity of the present day Sto. Niño church. Others who came later were Gumoda, Haraging and Huraw who erected their own settlements in nearby sites. Huraw's domain is the hill where the city hall now sits. The combined settlements acquired the name Kankabatok, meaning Kabatok's property.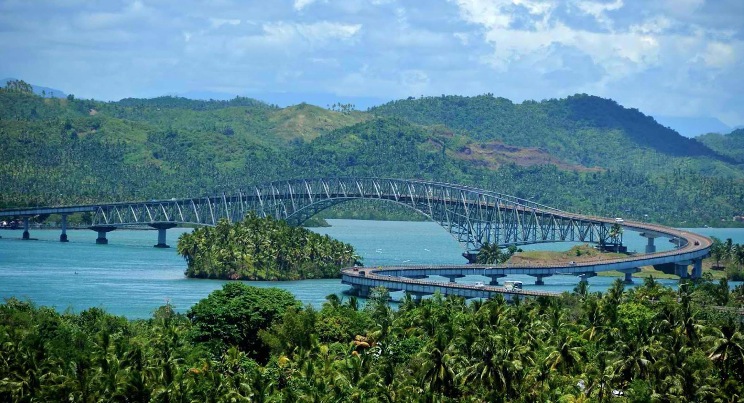 By the end of the 16th century, Kankabatok was under the political administration of Palo and part of the parish of Basey, Samar. It was discovered in 1770, by the Augustinian Mission, who were superseded by the Franciscans in 1813. During this period, Kankabatok was renamed to Tacloban.
Population/Language/ Area
According to the 2010 census, tacloban City has a population of 221, 174. These people speaks Waray, officially named as Lineyte-Samarnon. The place is culturally and linguistically diverse. Most of its residences are Iberian and some has Spanish-Filipino blood. Foreigners such as Spanish and Chinese mestizos also make up these population.
Total land area is 201.72 km2 (77.88 sq mi).
Products and Services
Tacloban is the economic center of Eastern Visayas region, with an economy largely focused on commerce, tourism, education, culture, and government in the region. Several regoinal broadcasters are based in the city, including ABS-CBN.
Business Opportunity
Tacloban City is the largest urban center in Eastern Visayas. As such, the city is perfect for investment opportunities to mass housing projects, food establishments, fish canning and processing, furniture making, financial services and technology-related businesses.
Tourist Spots
San Juanico Park Golf and Country Club – this is an 18-hole course located at 10 kilometers north of Tacloban.
Balyu-an Amphitheater – this amphitheater is located along the shores of Cancabato Bay. Various musical, cultural, social and religious performances and gatherings are usually  held here.
Sto. Niño Shrine and Heritage Museum – is a showcase of Filipino ingenuity. Displayed are collections of art objects, priceless furnitures, fine procelain and ivory sculptures from within the country and abroad.
Calvary Hill – placed in this hill is the larger-than-life statues of Jesus Christ and other personages, in tableaux, depicting the Christ's sacrifice and sufferings. From the hill, a view of the whole city can be seen.
San Juanico Bridge – this is an S-shaped span of bridge connecting the islands of Leyte and Samar. This bridge expands up to 2.16 kilometers.
Festivals and Celebrations
Sangyaw Festival – is a religious and socio-cultural event in the Philippines. It was revived in 2008 by the city government of Tacloban, Philippines. Sangyaw means "to herald news" in Waray language. Various festival-participants from different parts of the country participate in this tribal procession.
Pintados-Kasadyaan Festival – The Pintados-Kasadyaan Festival is a merry-making event lasting a whole month, highlights of which include the Leyte Kasadyaan Festival of Festivals, the 17th Pintados Festival Ritual Dance Presentation and the "Pagrayhak" Grand Parade.