History
Ligao was once a small settlement known as "Cavasi" during the 16th century. It continued to grow and progress as it attracted natives from nearby settlements. However, conflict between leaders who aimed for power and possession caused divisions among the settlement.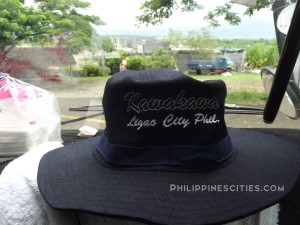 There were 5 divisions created and was led by the maginoos (chieftains): Pagkilatan, Maaban, Sampongan, Makabongay and the Hokoman. The clash ended when Chieftain Pagkilatan was appointed supreme leader over the whole settlement with the approval of the other chieftains.
The town was founded as a barrio of Polangui in 1606, being ceded to Oas in 1665, and finally becoming an independent municipality in 1666. It gained city status on March 24, 2001, after a plebiscite with an overwhelming Yes vote of 17,754 as against 1,387 No votes.
Population/ Language/ Area
Ligao City has a total population of 104,914 people (2010 census) and is located in the province of Albay, Philippines almost 500 kilometers south-east of Manila.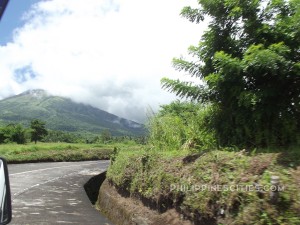 The city has a total land area of 24,640 hectares. 23.05 percent of which are fertile flatlands suitable for high value crops and 76.95 percent are mountainous and hilly terrain with potential for agriculture and traversed by secondary rivers. Tertiary rivers originate from Mt. Masaraga and Mayon Volcano located at the south and eastern side of the city. Ligao's soil is generally fertile giving great flexibility practically to all types of crops. There are six common soil types found in the city: Ligao loam; Guinobatan sandy loam; Mauraro gravelly sandy loam; Libon silt; Tigaon clay and Sevilla clay.
There is a distinct dialect in Ligao, even more different in spelling, pronunciation and meaning than the local Bicol dialect. It is quite similar to Kinaray-a of Antique.
Products and Services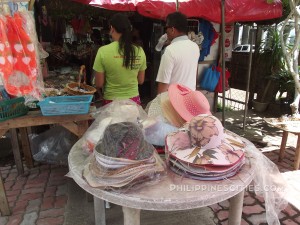 Almost 70% of the city's economy came from agriculture sector. The majority of the population depends upon farming and related industry. Some own a lands which are also being tilled and farmed by the local tenants and farmers. Much of the products are coconut and rice; root crops and vegetables follow. There are also some with agro-industries, piggery and poultry and concrete products. Handicrafts, noodles manufacturing and food processing are the leading home industries. They also export coco coir products, hogs and poultry and organic fertilizers.
Tourist Spots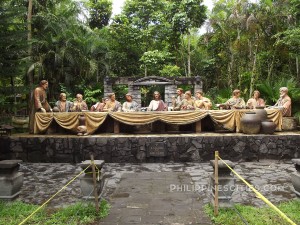 The city offers lots of tourist attraction to satisfy the different kinds of tourists from the adventurous ones to the nature lovers. Here are some of those spots:
Malison Lake – located Barangays Pandan and Bonga. Perfect place for swimming where the peak view of the Mayon Volcano can be seen. Aside from swimming, the lake is also good for fishing and boating. To entertain the guests and the tourist alike, they have 16 cottages, 4 lodging rooms, a large function room with videoke service.
The twin peaks of Mt. Mayon and Mt. Masaraga – offers a great adventure for those who are mountain climbers.
Underground caves at Barangays Allang and Tula-Tula Pequeño.