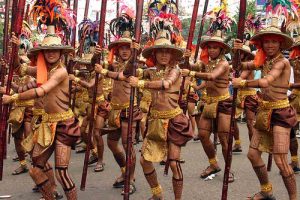 About Lami-Lamihan
Lami-lamihan Festival is annually held in Lamitan. It is a festival coinciding with the foundation of Lamitan Municipality. This festival is a simple showcase to the traditional Yakan a rich customs and traditions where music and dances, and crafts are preserved. At this festival, people are dressed in colorful costumes to participate in horse races, parades, and other activities.
Other people also term the Lami-Lamihan merrymaking which is to show a romantic feelings about their culture.
When is Lami-Lamihan is held?
Every year this festival is celebrated on the 29th of June where it is a feast for St. Peter. This tradition is still held during this month to celebrate a fest taught by the Spanish.