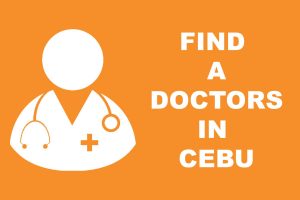 Directory for Doctors in Metro Cebu with the following categories and specialties.
Cebu Anesthesia – These doctors are specialized to numb your pain or bring you comfort during surgery, childbirth, or other procedures. They monitor your vital signs while you're under anesthesia.
Cebu Family Medicine – They are specialized to see the health of the whole family which includes children, adults, and the elderly. They do routine visit to check and test everyone healths to see if need an immunization, check the basic needs of your health conditions and probably ongoing medical conditions.
Cebu Internal Medicine – These doctors specialized to prevent, diagnose and treat common and complex internal illnesses usually on adults.
Cebu Obstetrics & Gynecology – Obstetrics specialist in the care of pregnant women. Gynecology is focus more the on the women's health issues.
Cebu Orthopedics – Specialized in the line of surgery and treatment involving musculoskeletal system, trauma, sports injury, tumors, and congenital issues.
Cebu Pathology – Specialized in the investigation of health and diseases that focuses on the causes, manifestation and disease.
Cebu Pediatrics – Specialized in the care of infants, children, and adolescents.
Cebu Radiology – Specialist with the medical imaging to diagnose and sometimes also treat diseases with the persons body.
Cebu Surgery – Specialist in surgeries.