Mines View Park is one of the most well-known and most visited among the tourists attractions in Baguio City. It is located at the northeast side of Baguio City. This place is usually the next stop for tourists after The Mansion and The Wright Park.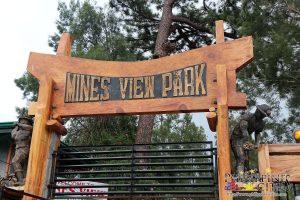 In the park is an Observation Deck that will enable the tourists to take an astonishing panoramic view that overlooks the mining town of Itogon which hosts the used to be a gold and copper mines of Benguet Corporation. A glimpse of the Amburayan Valley can also be witnessed at the view deck. The park is also a splendid spot for picture taking with the alluring view of the mountains as a background.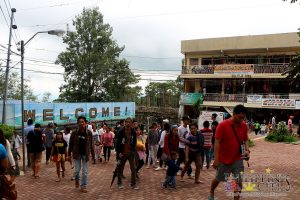 Aside from the view, there are numerous stuffs to do in the park.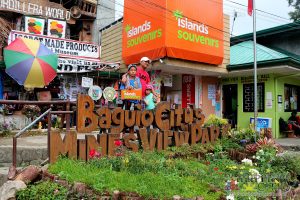 What to do in Mines View Park:
Enjoy the scenic view of the mountains at the view deck.
Buy some souvenir stuffs as a gift to loved ones (pasalubong). In the park, there are different kinds of souvenirs like wood carvings, silver shops, weaving products from Sagada, and other native products.
Take a picture with the huge, adorable Saint Bernard dog.
Feel like a cowboy by taking a picture with a cowboy hat on one of the beautiful horses in the park.
Get a chance to feel like an Igorot by renting a full Cordillera clothing. For boys, it comes with a bahag, shield, headdress and spear. For girls, there is the tapis, vest, and the headdress.
Take home some of the beautiful plants perfect for a home decor.
Experience eating grilled sweet corn and squid.
When visiting Baguio City, make sure that the Mines View Park is a part of the itinerary. But visiting the Park is not complete without a side trip to the famous Good Shepherd where Baguio delicacies are being made at its best.